qCodes Geotags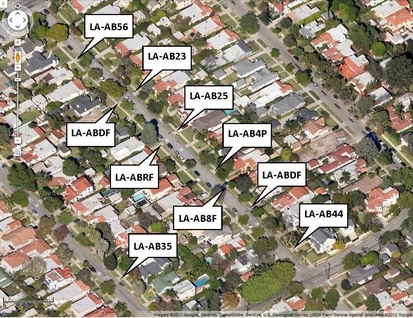 Click for larger image.
qCode geotags make getting where you want to go, or letting someone know where you are, amazingly easy.

qCodes are 6 character (alphanumeric) codes similar to a post (ZIP) code – example: AD-23CD. With just this simple 6 character code you can identify every address in the world, as well as every Point of Interest (POI) such as railway stations, stadiums, statues, etc. The dash "-" shown is not needed. It is only shown to make qCode easier to read.

Just enter a qCode into your sat nav or smartphone app and you are on your way. No need to enter a complete address – something that can be frustrating and prone to errors. qCodes cost you nothing to use!

qCodes can be made up from characters from any language; Greek, Cyrillic, Arabic, Hebrew, Chinese, Japanese, etc.





---
With qCode geotags you can:
enter a location/address into your sat nav device or smartphone app by entering only 6 characters. No need to enter a full address.
quickly txt or Tweet your location to friends. "@HiltonNYC, LG-SD45, join us."
give someone the exact location of where you will meet them. Subway stations in many cities can have many exits, often far apart. With a qCode™ you can identify exactly where to meet someone. See Site qCodes

have your own personal geotag for your home or business – just like "vanity" license plates. Example: "JD Smith" or "Lion Pub" See Personal qCodes

make it easy for your customers to find your closest location. See Corporate qCodes .
(Imagery
®2012 Google)