Corporate qCodes
Corporate qCodes make it easy for companies with multiple locations to locate their sites for potential customers.

McDonald's has over 18,000 locations in the US, Subway has 23,000. Many of these locations do not have typical "mailing addresses." Using corporate qCodes it is easy for these companies to pinpoint their locations and allow customers to find any and all of them.

Corporate qCodes allow up to 7 characters. This allows a company such as McDonald's to have a Corporate qCode in the form "MCD-XXXX" or Submay to have "SUB- XXXX."


McDonald's without qCodes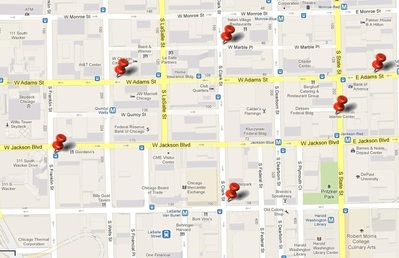 Click for larger image.
The picture to the left shows an example of what you might get on McDonald's website, showing the McDonald's locations in Chicago. Also given (not shown here) are the addresses of each of these locations.
To get directions to a particular McDonald's location, you must enter the address into your sat nav device.
Wouldn't it be nice if you didn't have to enter the address?
Corporate qCodes solve that problem.
Picture is ONLY an
example
. Go to McDonald's website for correct information.
www.mcdonalds.com
---
McDonald's With Corporate qCodes™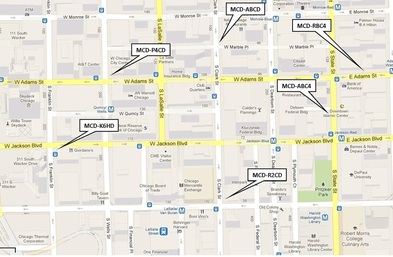 Click for larger image.
With Corporate qCodes you just enter the qCode into your sat nav or smartphone and you will receive directions on how to get there.

With qCodes each location has its own individual code/geotag.

Just enter the qCode into your sat nav or smartphone app and you are on your way.


---